Eric graduated in Law and Economics in 1996 and in International Law in 1997, both at the University of Utrecht and completed a vocational training for company lawyers at the Catholic University of Nijmegen in 1999. He was a company lawyer with two different multi-national companies from 1998 on to 2004 and founded a trading company in theater supplies by 2001 where he was its managing director up until 2004.
He was admitted to the bar in the Netherlands Caribbean territorial jurisdiction by 2004 and is founder of Triple A Attorneys (formerly known as Bokkes Fontein Advocaten).
He was president of the Young Barristers of Curaçao and treasurer of the Curaçao Bar Association. Furthermore, he was president of the board of the Curaçao Society for the Protection of Animals and is now chairman of its supervisory board.
Eric is specialized in corporate law and conciliation issues and as is well versed in Dutch, English and German.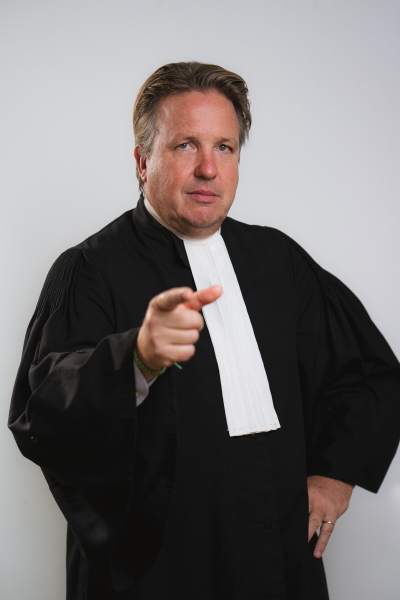 Triple A Attorneys
Know-how, experience, dedication and integrity are the four cornerstones which Triple A Attorneys is founded upon. This obviously is applicable within the realm of legal issues, but certainly also relates to just practical and tactical dealings in achieving the best ultimate outcome for our clients.
All our lawyers at Triple A Attorneys are member of the Curaçao Bar Association as well as of the Order of Attorneys and are therefore entitled to practice law within the Dutch Caribbean territory, which in alphabetical order, consist of the islands Aruba, Bonaire, Curaçao, Saba, St. Eustatius and St. Maarten (all formerly known as the Netherlands Antilles).
Triple A Attorneys offers its services to companies, government entities as well as to individuals in the local and international arenas. Although Triple A Attorneys covers a broad legal base, it is specifically active in the fields of conciliation, corporate-, financial- and fiscal law.